IPX Series IP Enabled Speaker Solutions
AtlasIED IP speakers
are the chosen solution for commercial environments with thousands of installations ranging from corporate enterprise, schools, universities, industrial factories, airports, and health care facilities around the world. AtlasIED effectively uses building communication systems while also helping to maintain a safe work environment with our industry-leading
VoIP solutions
.
For IPX firmware updates, please contact AtlasIED tech support at 1-800-876-3333 or support@atlasied.com
Different systems require different solutions. Our tech support team will quickly ensure that you receive the updates that will keep your unique system running smoothly!
Top Features and Benefits
Easy Installation

Requires Only One Network Cable
Power Over Ethernet (POE+)
Can Be Powered by Power Supply When PoE+ is Not Available
Simple Mounting

---

---

Plug and Play

Auto Registers with 3rd Party Applications

---

---

Onboard Amplifier

Class D Amp Technology
Ultra-Energy Efficient
Designed for Long-Term Reliability
Amplifier has a PFMS Port to Power More Speakers

---

---

Accurate and
High-Output
Performance

Engineered for Excellent Speech Intelligibility
Optimized for Crystal Clear Talkback
High-Output Sound Levels for Large Areas

---

---

Local Input / Output
and Control Ports

Input a Local Audio Source such as Music or Paging
Output Audio to External Devices
Trigger Pre-Recorded Announcements
Trigger Critical Alerts from a Local Push Button

---

---

Interoperable with
Multiple Media Stream
Protocols

Supports VoIP G.711 Codec
Supports VoIP G.722 Codec
Professional-Grade Speakers with Integrated PoE+ Amplifier
Available models include
speakers
, speakers with displays, speakers with display and LED flashers, in-ceiling speakers, and all-weather speakers.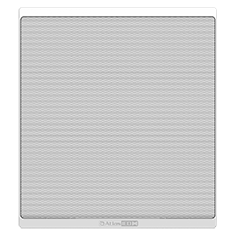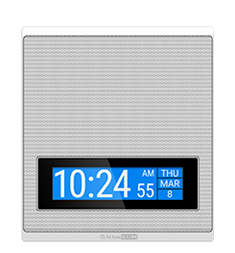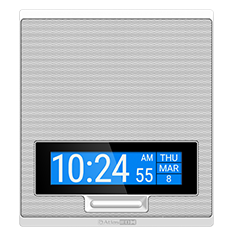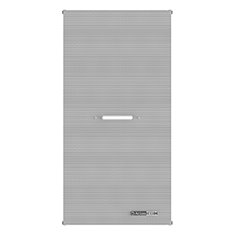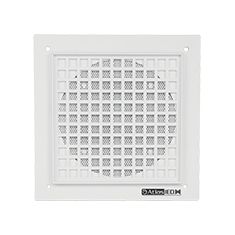 Directly Connect More Speakers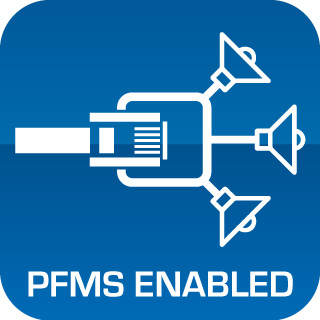 An
AtlasIED amplification
breakthrough technology. Now, you can power additional passive speakers from our PoE+ device. Power For Multiple Speakers (PFMS) connection port can provide up to 7.5 Watts when used on a PoE+ network switch. PFMS is provided in our VoIP speakers, VoIP visual displays, and our
IP-to-Analog Gateways
.
PoE+ Enabled
One wire connection from PoE+ network switch simplifies installation and connection to network.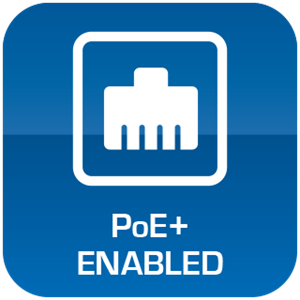 Accurate Speech Intelligibility and High-Output Capability
Designed to reproduce voice messages clearly and concisely, IP speakers ensure your message is heard properly whether it is general announcements or
emergency paging
.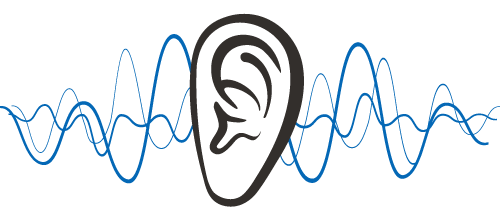 Some Models with Integrated LCD Display and/or High-Output
LED Flasher
LCD displays offer multi-function capability including clock display as well as scrolling text message. Integrated LED flashers alert users of incoming audio and visual messaging. Both features provide "equally effective communication" ensuring ADA compliance.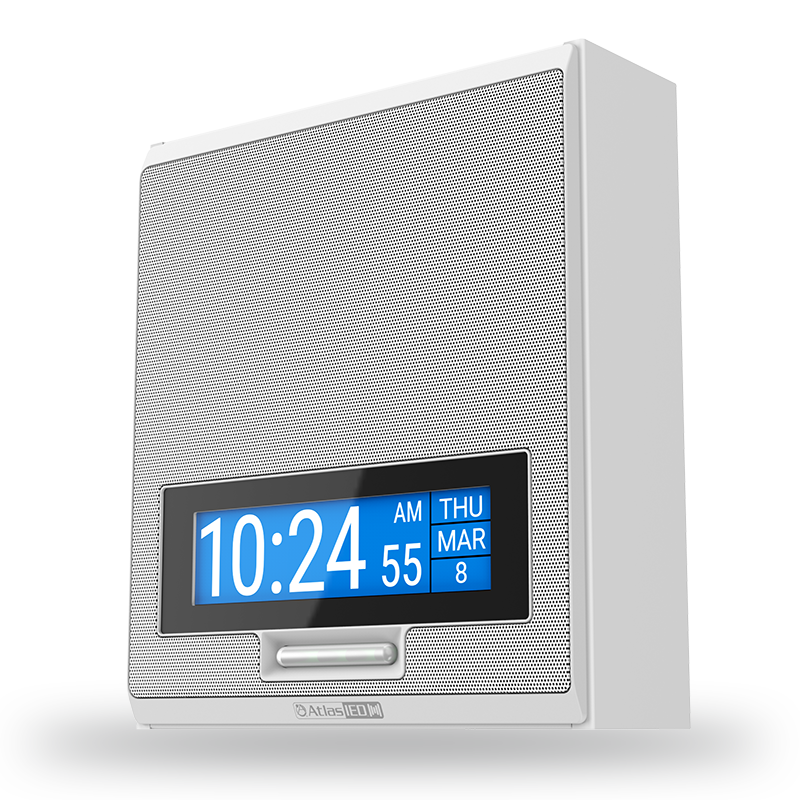 Safety Listed
AtlasIED
IP speakers are safety listed to ANSI standards often required by municipal building codes.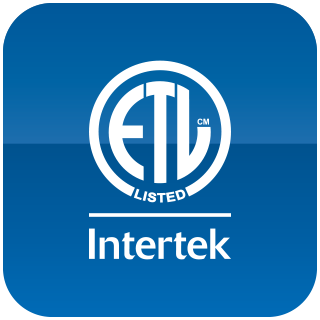 Ideal for Critical Alerts
Have confidence your
communication system
will respond effectively during the actual occurrence of disasters, emergencies, and crisis. An AtlasIED IP solution gets the message out clearly and intelligibly so everyone hears and understands.
First Emergency Responder Interaction
Quick, easy and secure first emergency responder interface available when it is appropriate for local law enforcement officials to launch code driven alerts or provide detailed instructions in specific areas of what action to take should an incident arise.
Off Premise Notifications
AtlasIED IP based system provides off-premise notifications. You can contact individuals and provide information when not physically on-site. This is an important capability when a critical event happens and an off-site person needs to respond.
Collaboration Partner
Crisis plans may change based on observations made during drills. It is becoming common to request or require third party systems to play a role in emergency events, while operating without human interaction. For example: In the event that an intruder or unauthorized person is identified, an alert can be sent over the AtlasIED notification system indicating the entire building is going into lock-down mode. Personal will be instructed to follow specific procedures while the AtlasIED system triggers the access control system and closes all outside perimeter doors automatically.
Perfect for Any Market
AtlasIED IP speakers are the optimum solution for any business requiring
public address
,
mass notification
, and critical alerts / public address needs exist, AtlasIED IP speakers are the optimum solution.