The Atlas Sound WMA Series (Wall Mount Assembly) wall racks provide outstanding versatility, strength and functionality in an elegantly designed package.
WMA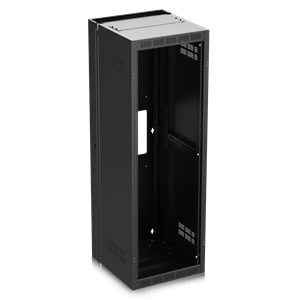 The WMA (wall mount assembly) series are high strength cabinets used to house electronic equipment for any type of application, both commercial and residential, where a floor standing cabinet is not practical.
600 Series
600 Series wall racks for wall mount installations that include only a few pieces of equipment but where the security of a locking door is required.
300 Series
300 Series sectional wall mount racks with 12" and 15" deep center sections and rack heights ranging from 7RU to 35RU