Power Plant

Application Example
Keeping Employees Safe with Mass Communications at Power Generation Plants
Power generation plants serve as essential facilities and critical infrastructure that provide electricity to local communities.
Generating electric energy requires a vast array of equipment, including massive generators, turbines, boilers, and transformers. Each piece of equipment is highly specialized, requiring trained operators to maintain them. Like any industrial setting, power generation plants can be dangerous working environments. When emergencies occur, it's critical to share information with employees quickly and accurately to keep them safe.
A typical power plant may employ hundreds or thousands of people, including contractors. These high-security facilities operate 24/7, and employee safety and well-being are paramount for any plant. This focus on safety is why power plant operators choose AtlasIED's IPX Series of endpoints for audio distribution and mass communications to deliver employee messages.
Employee Safety through communications
Power generation plants are often hot and loud places to work. Because of the ambient noise level, it may be difficult for people working within a few feet of one another to hear and understand each other. In these environments, employees must wear ear protection to safeguard their hearing. While facilities often have routine announcements or alerts for break times, emergency communications require greater urgency and audibility. An effective communication system like the AtlasIED IPX Series, capable of reaching employees wherever they are in a facility, can be critical in these situations.
AtlasIED engineered the IPX Series to deliver quick and efficient audio and visual notifications via various AV endpoints, including loudspeakers, paging horns, or visual displays equipped with loudspeakers. IPX endpoints connect via standard Ethernet cabling, and an installed system is scalable as a facility's needs evolve. Facility managers can deliver pre-recorded, pre-scheduled daily audio announcements and text-based messages or make live announcements whenever they need from a central announcement console like the AtlasIED IP-Console-GH.
During an emergency, communications must reach employees quickly and reliably, as every second may make a difference. For facilities operating at normal decibel levels, voice announcements, alarms and sirens can direct employees to seek safety, following predetermined safety training procedures. In loud environments, however, for employees wearing ear protection if another employee isn't in the vicinity to get their attention and tell them to go, the absence of visual alarm indicators can be dangerous. Additionally, due to the size of some of these facilities, employees may work alone or be spread throughout a facility. Loudspeakers alone are insufficient in these types of facilities and require visual messages and flashers to capture attention.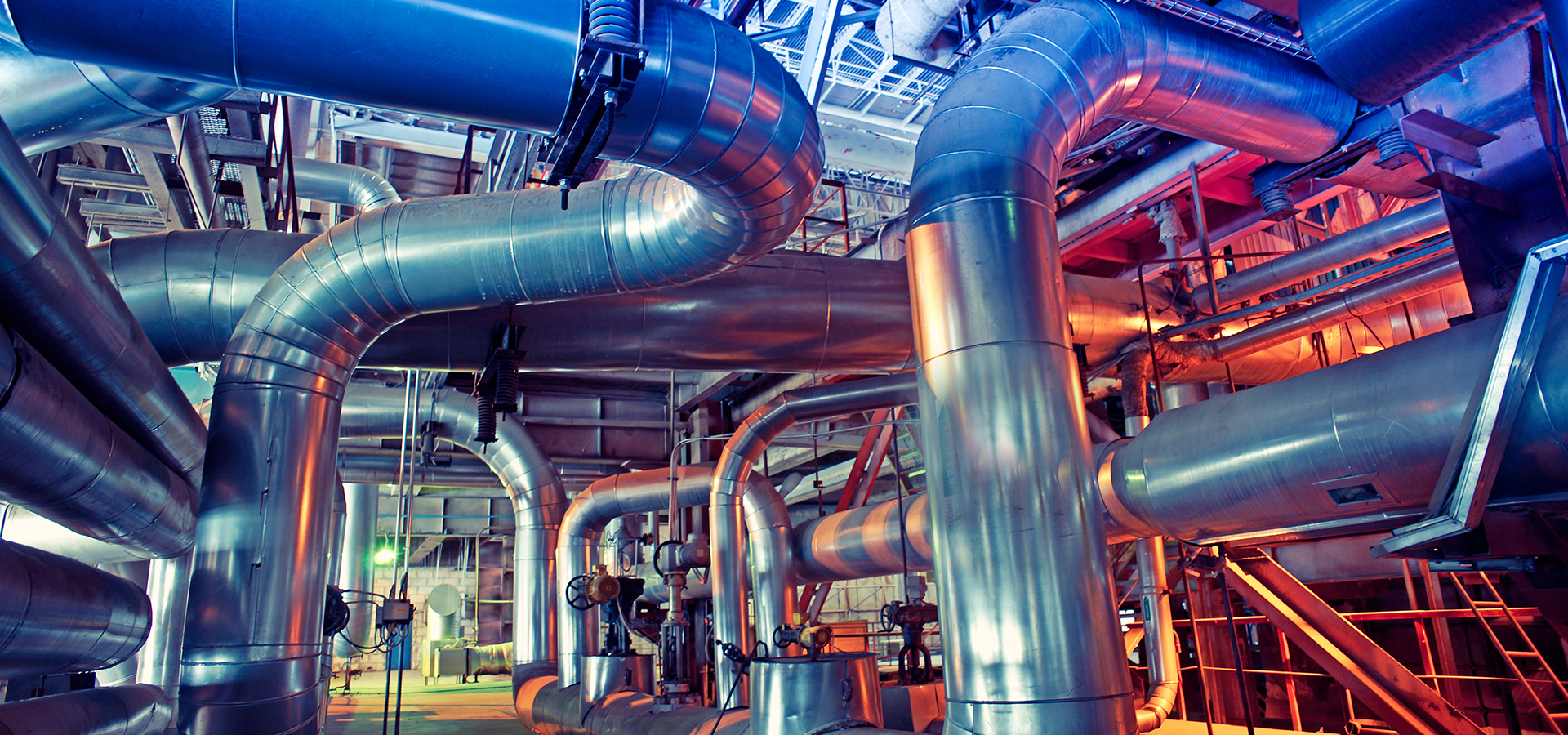 "Large power generating facilities are loud environments and can be dangerous to untrained personnel," said Patrick Nunnally, regional sales manager at AtlasIED. "In places where it may be difficult to hear, employees often use hand signals or simply write notes to one another, which is why it's so important to have an effective communications system in place that's capable of delivering both audio and video messages to employees everywhere in a facility. It's also important for managers to regularly conduct training exercises to help familiarize employees with emergency procedures."
Large Power Plant facility example
A power generation facility in the southern part of the United States sits on hundreds of acres and is several hundred thousand square feet. Because of its sheer size, the facility installed thousands of IPX Series endpoints to reach employees with audio and visual communications.
The IPX Series of visual notification systems include Americans with Disabilities Act (ADA)-compliant displays to deliver effective visual alerts in high-noise environments. The facility has multiple double-sided IP-DDS endpoints, which include a text screen, a loudspeaker and an LED flasher, to deliver communications to people viewing them from multiple directions.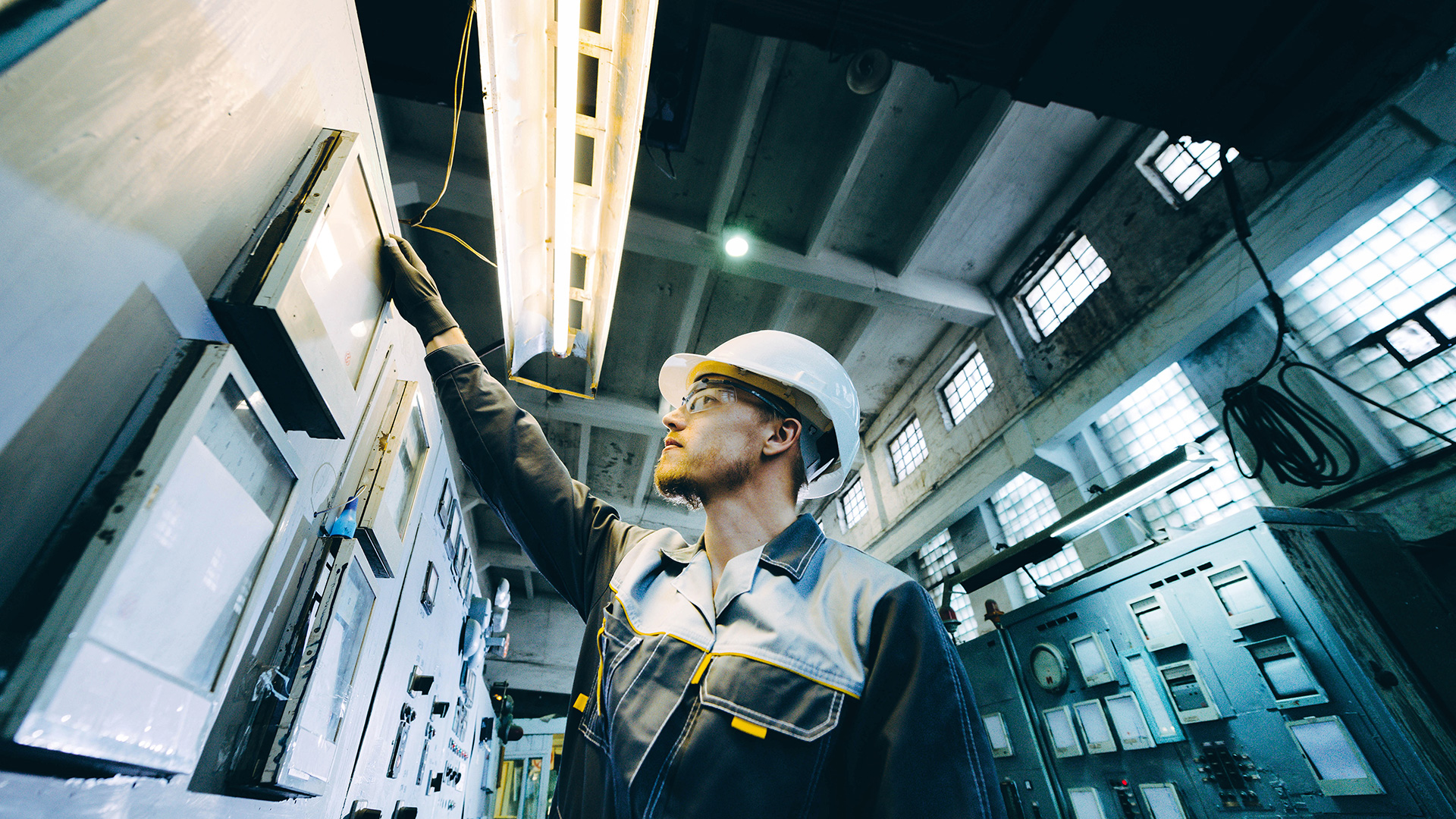 The facility also installed Singlewire's Informacast, a central software platform used to distribute announcements to IPX endpoints, including routine shift change announcements or emergency weather-related or facility evacuation messages. Informacast can also distribute messages to mobile devices for those working inside a facility or offsite. Additionally, using InformaCast, the facility could centrally view all IPX endpoints on the network and quickly identify any endpoints that may need repairs.
The power generation plant also added multiple IPX IP-to-analog gateways to allow system installers to connect analog audio devices to its existing network easily. These gateways register as a communication endpoint directly within InformaCast for simple installation.
Leveraging the gateways, the facility used AtlasIED analog loudspeakers and paging horns in multiple areas to broadcast announcements, including large FS Series loudspeakers, to ensure delivery of announcements in areas with machinery, large open spaces and outdoors. The facility chose AtlasIED FS12T-94 two-way, multipurpose, weather-resistant horn loudspeaker system in areas that needed excellent voice reproduction and intelligibility. These durable 90° x 40° speakers can withstand exposure to harsh environmental conditions while providing the audio power required to deliver announcements to employees.
This power generation plant also faced an issue with employees vandalizing speakers to avoid hearing routine announcements, which compromised the system and left the company vulnerable to fines from local regulating bodies. Facility management addressed the issue by installing AtlasIED IP-HVP Vandal and Weather Resistant loudspeakers, which include an industrial-grade grille, backbox and vandal-proof screws, preventing wires from being cut.
---