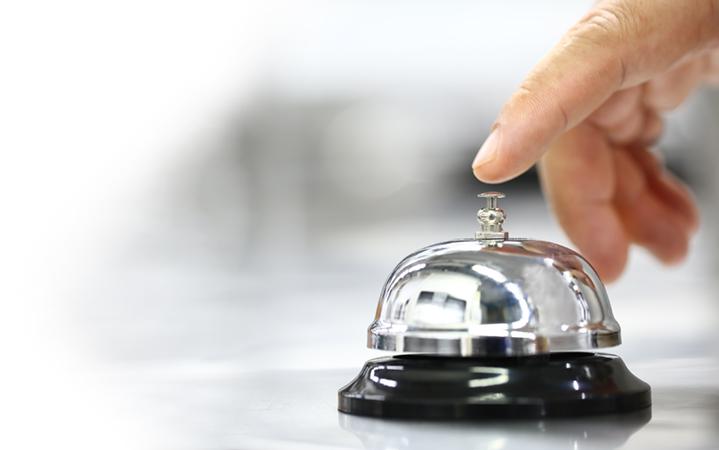 We all know the impact Amazon has had on brick and mortar retail stores. In a recent podcast about tech in hotels, Ken Patel, CEO of EV Hotel Group, said Airbnb took 30% of revenue from hotels in the past year. The same could probably be said about Door Dash, Uber Eats, and Grub Hub taking significant revenue away from restaurants. Even if the restaurant does get the order, without patrons physically in the building, they lose a major profit center in drinks and the opportunity to attach appetizers and desserts.

Audiovisual professionals possess the knowledge and skills to help lure those customers back into the hotels, restaurants, and stores, by creating experiences that people are willing to invest the time to visit in person. Ultimately, patrons want to feel comfortable, safe, relaxed, and inspired during their visits. AV can help to support the unique personality of each venue in ways that often result in memorable stays and, therefore, repeat business, word of mouth referrals, and larger purchases. People linger in environments where they are inspired and return to those environments for the consistent experience.

For example, in hospitality, technologies that can be used to reduce operating costs and improve guest satisfaction are in demand. In hotels and lodging., most people are looking for a safe, clean place to get a good night's rest. Often, they aren't looking for in-room technology to "wow" them. But methods to keep them informed about events, or news such as the time and location of happy hour, when the pool closes, where the best area attractions are, and when breakfast is served, all help to improve guest satisfaction.

Retail locations can use background music to help develop a cohesive ambiance for the store's unique persona. By offering the ability for employees to personalize playlists, or scheduling volume or tempo changes at certain times of the day, audio becomes an important part of the setting.

Furthermore, technologies that automate communications to guests/customers and integrate with other building systems can reduce labor costs and allow staff more time to focus on improving the guest experience with personal services Amazon and Airbnb cannot provide.

For more information about technologies and solutions for hospitality applications, visit: https://www.atlasied.com/hospitality-solution or read our other blog "How can Technology Help with Contactless Experiences in Hospitality?"