In our series of "20 Questions" blog posts, we'll dive into the minds of the partners within our company. Sometimes, you'll learn more about the people you may already know, and others, you'll be introduced to the people behind the scenes that you may have never met before.
We're going inside the minds of the people that make it happen. Day in and day out, they are extraordinary people creating innovative solutions, making life easy for our customers, and providing the integrity and dependability our company is built upon.
3rd Edition:
Travis Pranschke
VP of Global Quality & Warranty


Travis is a Six Sigma black belt in Lean Manufacturing processes and a car audio enthusiast. He has worked for MiTek for 9 years in a variety of roles out of our Ennis, TX facility. MiTek Corporation is the parent company of AtlasIED and MTX Audio.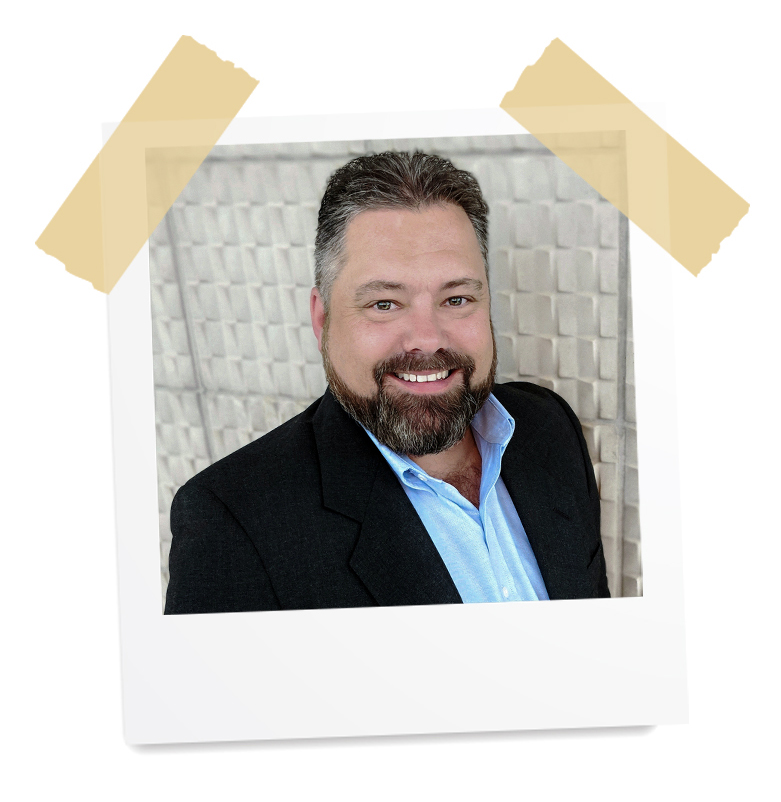 1. What is your role at MiTek Corporation?

Responsible to lead development, implementation and direction of effective quality, warranty and compliance strategies. Oversee / support all elements for design and development, supplier quality, production / product quality with both internal and external contract supply chains on a global scale. Ensure customer satisfaction from product launch to end user experience.
2. What do you like most about working at MiTek Corporation?
That everyday brings a different set of challenges and opportunities to learn / solve issues.
3. How has MiTek Corporation changed since you first started?
I have seen it grow significantly and become more focused on technology and leveraging this asset to partner with large strategic customers such as BRP and Cisco.
4. What is the one thing, you can't live without?
Personally: family (wife, kids, grandkids & our teacup yorkie)
Professionally: my iPhone and MacBook
5. What's the best piece of advice you've ever been given?
My grandfather taught me to never stop learning because the knowledge you obtain is the one thing that can never be taken away, everything else is material and subject to be lost.
6. What did you want to be when you were growing up?

Flight Medic or a Rockstar Drummer
7. What does a typical day look like for you?
Typical day starts at 5:30am with a 50-mile drive / 1hr commute to the office or DFW airport. Conference calls begin around 8am on various days to work on development projects, quality issues, warranty processes, and compliance requests. Arrive home around 5:30pm, dinner with wife and another few hours of conference calls with China before calling it a day (11pm).
When on the road, its typically a 17hr flight from DFW to Hong Kong with another 2 to 3 hr. ride to the factories in China. At the factories we work with manufacturing teams to develop timelines and implement what is known as "poke yoke" or mistake proof processes to build our products and meet project timelines and requirements per customer expectations. Typically, these trips are from 10 days to 30 days at a time depending on the complexity of the project.
8. Which cartoon character would you most like to switch lives with?
Probably Spongebob... I mean, living in a pineapple under the sea... How cool would that be!
9. How do you define success?
Success to me is a balance of what you hope, plan and work to accomplish while staying in-line with your personal morals and values. Too many times people define success as wealth of financial gains; however, with no relationships to share the wins and wealth with it becomes empty and lonely. So, there is several factors that go into my definition of success. Much like a racecar, it doesn't only require the car, it also requires, the driver, the pit team, the sponsors, etc. When all are working in unison then the opportunity for success is present.
10. If you could have any job for just one day, what would it be?

Astronaut - it's a limited opportunity and out of this world
11. What three traits define who you are?
Creative, Dependable, Outgoing
12. What is on your bucket list?

To visit all major Disney parks around the world. So far have visited California, Florida, Hong Kong and Paris which only leaves Shanghai and Tokyo Disneyland's to complete the list. That a trip to the Bahamas, always wanted to stay on the bridge at Atlantis.
13. Before working at MiTek Corporation, what was the most unusual or interesting job you've ever had?
Emergency Medical Technician / Firefighter for American Medical Transport, I really enjoyed the adrenaline rush and being able to help people.
14. What is the first thing you would buy if you won the lottery?

A beach house in Cabo
15. What is an ability you wish you had?

The ability to predict the future... Sure would make life easier.
16. What do you like to do in your spare time?

Travel, concerts, work on finishing the cabin we are building on our cattle ranch in East Texas, restoring a 1967 Mustang my son and I purchased as a project, trout/deep sea fishing, mudding, boating, car shows, movies, and spending time with my wife, 4 adult children, and 3 grandchildren
17. Tell us something about yourself that would surprise us.

Turned down a position on the Pennzoil Formula 1 pit crew when I was 23 years old.
18. What is the best vacation spot you've been to?

Cabo San Lucas, Mexico is my go-to for recharging and am very impressed with Madrid Spain & Monterey, CA as well.
19. What's the weirdest thing you've ever eaten?

Rattlesnake tequila in Mexico (had a full grown rattlesnake in the bottle) / Horse meat known as "Cavallo" in Italy
20. The zombie apocalypse is coming, who are 3 people you want on your team?

1) Chuck Norris 2) See #1 3) See #1