In our series of "20 Questions" blog posts, we'll dive into the minds of the partners within our company. Sometimes, you'll learn more about the people you may already know, and others, you'll be introduced to the people behind the scenes that you may have never met before.
We're going inside the minds of the people that make it happen. Day in and day out, they are extraordinary people creating innovative solutions, making life easy for our customers, and providing the integrity and dependability our company is built upon.
7th Edition:
Tonya Schubert
VP of Consumer & OEM Materials Management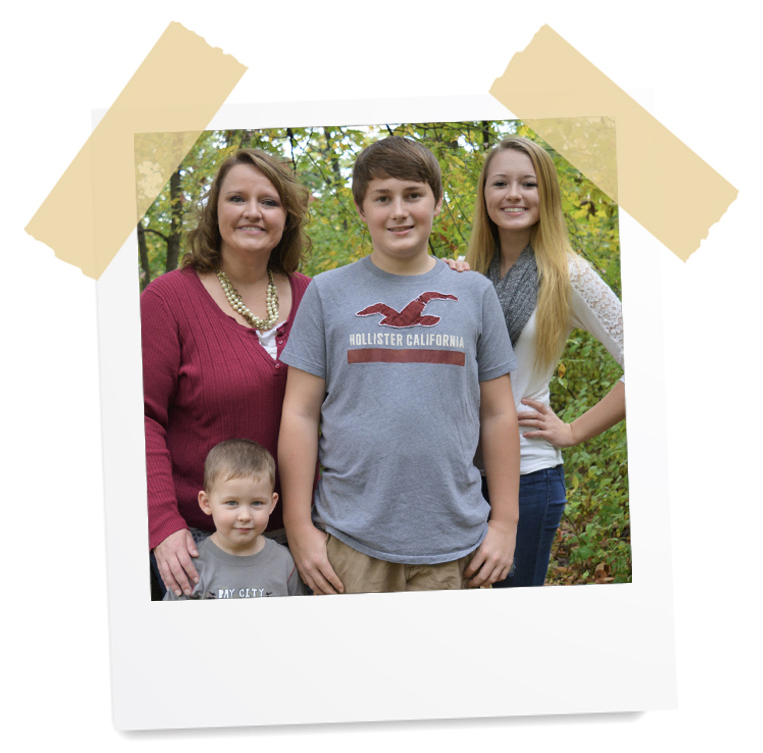 Tonya has worked for MiTek Corporation for 15 years in the Winslow, IL location. Prior to her current position, Tonya has been involved in the Human Resources, Customer Service, and Credit departments for MiTek. MiTek Corporation is the parent company of AtlasIED and MTX Audio.
1. What is your role at MiTek Corporation?

I am the VP of Consumer/OEM Materials. I work closely with our sales teams for both the consumer and OEM groups to ensure product availability for our customers, while managing our relationships with our suppliers domestically and internationally.
2. What do you like most about working at MiTek Corporation?
The company culture and team commaraderie. MiTek is entrepreneurial so while I get to work with amazing people, it's very exciting to always be working on new ventures, projects, and assignments.
3. How has MiTek Corporation changed since you first started?
Mitek has grown both as a company but also in innovation. When I first started there were very separate teams, but over the years the company has done a great job of bringing teams together while still respecting the differences of the busineses within the company.
4. What is the one thing, you can't live without?
The people….we have an amazing team of people that step up at any time to ensure the success of the team.
5. What's the best piece of advice you've ever been given?
Successful people build each other up. They motivate, inspire, and push each other. This is what my peers at MiTek do for me each and every day and I hope they would say the same about me.
6. What did you want to be when you were growing up?

An accountant... LOL. I like numbers and structure but when going through college, my professor helped me understand that I need people interaction and that's when I got involved in operations. It provides me a balance of what I love and what I am good at.
7. What does a typical day look like for you?

There's a typical day??? I like to start my day getting grounded in what has to be done and what I would like to get done. Then just take each thing one at a time. My favorite part of the day is looking back on what I've accomplished and how I could've accomplished more. And I can't forget those China calls two nights a week...
8. What is your favorite restaurant?
Anywhere I can get sushi or Chinese food.
9. How do you define success?
Being part of a team that respects each other and needs each other.
10. If you could have any job for just one day, what would it be?

President of the United States.
11. What three traits define who you are?
Loyal, Dependable, Caring
12. What is on your bucket list?
I would love to take a trip totally off the grid and just enjoy the outdoors.
13. Before working at MiTek Corporation, what was the most unusual or interesting job you've ever had?

When I was in college and for a few years after, I worked for MCI Worldcom as a side job doing automated greetings and recordings for the phone systems and auto-attendants of their customers.
14. What is the first thing you would buy if you won the lottery?

A really nice RV so I could travel the country.
15. What is an ability you wish you had?

I wish I was a better writer. I write like a talk and it isn't always interpreted as intended.
16. What is the best vacation spot you've been to?

Turks & Caicos
17. What do you like to do in your spare time?

Spend time with my family doing anything outdoors.
18. If you were stuck on an island, what three things would you bring?

Coffee, Books, and family
19. If you could only have 3 apps on your Smartphone, which ones would they be?

Music, Facebook, Maps
20. You have to sing karaoke, what song do you pick?

Leslie Gore's "Sunshine, Lollipops, and Rainbows"