In our series of "20 Questions" blog posts, we'll dive into the minds of the partners within our company. Sometimes, you'll learn more about the people you may already know, and others, you'll be introduced to the people behind the scenes that you may have never met before.
We're going inside the minds of the people that make it happen. Day in and day out, they are extraordinary people creating innovative solutions, making life easy for our customers, and providing the integrity and dependability our company is built upon.
4th Edition:
Ron Blanchek
Graphic Designer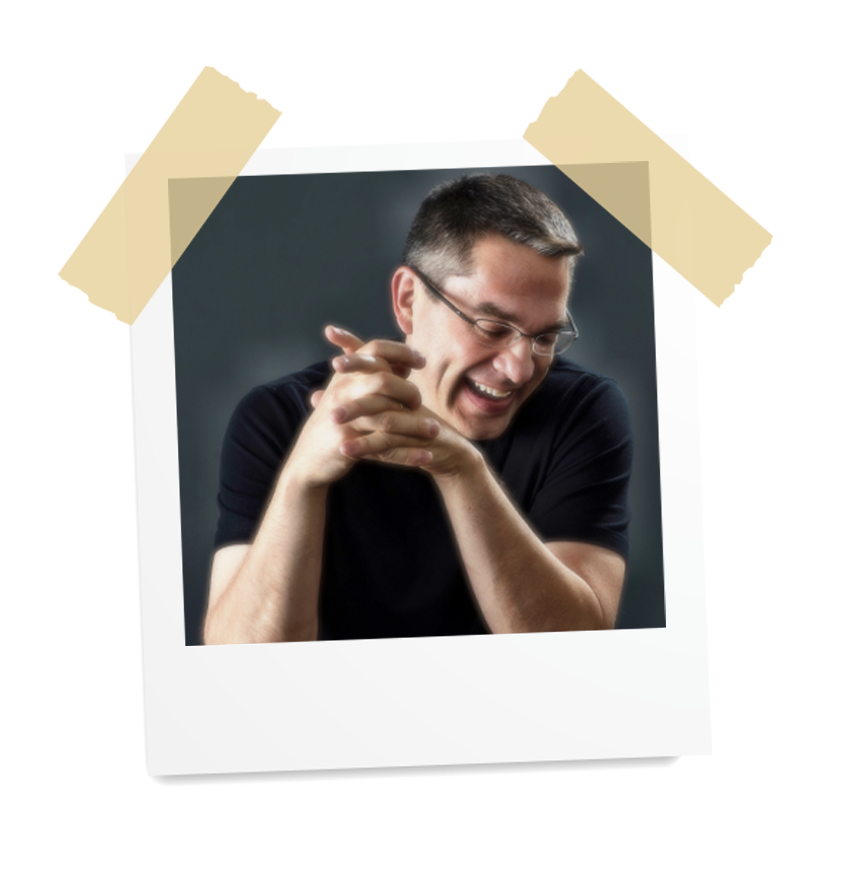 Ron has worked for MiTek Corporation for 6 months as a Graphic Designer creating banners, brochures, literature, and web graphics as part of the AtlasIED Marketing Team. He works in MiTek's Phoenix, AZ facility. MiTek Corporation is the parent company of AtlasIED and MTX Audio.


1. What is your role at MiTek Corporation?

Graphic Designer for AtlasIED
2. What do you like most about working at MiTek Corporation?
The people that I work with and the relaxed, family-oriented environment.
3. How has MiTek Corporation changed since you first started?
I've only been here for 5 months, but I can already see how the company is moving in a positive direction and I'm glad to be part of the team!
4. What is the one thing, you can't live without?
My family…Oh, and coffee!
5. What's the best piece of advice you've ever been given?
Be yourself… Thanks Dad!
6. What did you want to be when you were growing up?

Oddly enough…a Graphic Designer! I've known this since I was about 10 years old. While other kids were playing with toys, I was drawing my name in cool typefaces from my dad's sign painting font book… I know, a little strange!
7. What does a typical day look like for you?
Up at 4:30am, in the gym by 5, to work by 7.
Keep Gina happy until 4pm. Home by 4:30, dinner, early to bed… Repeat.
8. How do you define success?
Being a good dad, taking care of my family and working hard for everything I want.
9. If you could have any job for just one day, what would it be?

Executive Chef in a fine dining restaurant
10. What three traits define who you are?
Humor, Honesty, and Loyalty
11. What is on your bucket list?
Spending time in Norway with my extended family.
12. Before working at MiTek Corporation, what was the most unusual or interesting job you've ever had?
I was a line cook in a couple of restaurants while in high school and college. Not terribly unusual or interesting, but I l did learn how to cook and prepare food under extreme pressure. To this day, I pretty much make dinner every night and my wife is just fine with that!
13. What is the first thing you would buy if you won the lottery?

I would make my 97 year old grandmother's life very comfortable. Then I would probably buy a new car.
14. What do you like to do in your spare time?

Spare time?
15. Tell us something about yourself that would surprise us.

I lost 50 pounds in 2012 and have since kept the weight off.
16. If you were stuck on an island what three things would you bring?

Alcohol, water, and a lighter
17. If you were a wrestler/boxer/MMA fighter, what would be your "walk in" song?

LL Cool J - "Mama Said Knock You Out"
18. What's the weirdest thing you've ever eaten?

Rattlesnake at Rustlers Roost in Phoenix… Tastes like chicken.
19. If you could have an endless supply of any food, what would you get?

Ribeye Steak... Specifically dry-aged USDA prime Tomahawk.
20. If you could bring back any fashion trend, what would it be?

Upturned collar