In our series of "20 Questions" blog posts, we'll dive into the minds of the partners within our company. Sometimes, you'll learn more about the people you may already know, and others, you'll be introduced to the people behind the scenes that you may have never met before.
We're going inside the minds of the people that make it happen. Day in and day out, they are extraordinary people creating innovative solutions, making life easy for our customers, and providing the integrity and dependability our company is built upon.
1st Edition:
Eryk Yoakam
Warranty Manager

Eryk is a U.S. Army veteran serving 23yrs, 2months, and 11 days. He has been with the company for 1.5 years and manages the Warranty Department for all MiTek brands out of our Phoenix, AZ facility. MiTek Corporation is the parent company of AtlasIED and MTX Audio.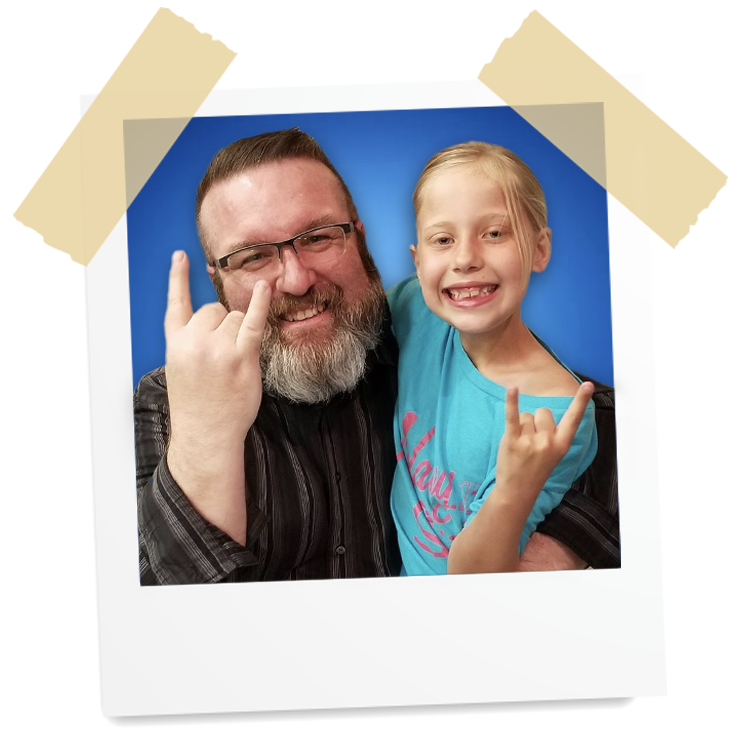 1. What is your role at MiTek Corporation?

I manage the warranty and returns department. Making sure that we are doing our best to serve our customers' warranty claims and to work with other departments to ensure continuous process improvement in making each product better, generation by generation.
2. What do you like most about working at MiTek Corporation?
The family culture. I came from 23 years in the U.S. Army and there is a certain culture I was used to, very family oriented and had a family feel at work. I like that here.
3. What is the one thing, you can't live without?
Soccer! I grew up playing from 6 until joining the Army at 18, even then played a few adult leagues as well. 2nd team all-state varsity and played in international tournaments outside school as well. When my twins were younger, they both played as well and I coached. I love the sport.
4. What's the best piece of advice you've ever been given?
1st - Bad news is not like a fine wine, it does not get better with age. 2nd - When life gives you lemons, take a big bite, smile, and ask, "What else you got?"
5. What did you want to be when you were growing up?

Professional Soccer Player. When I realized I was too short to do that, Soldier.

6. What does a typical day look like for you?

Up at 5am, off to work by 5:30. When I go home, I either take time to talk with my youngest (I am adopting an 8 year old later this year) and we play around or take some time to myself. Either way, my youngest is a part of my evenings.

7. Which cartoon character would you most like to switch lives with?

Snoopy. Easy life, active imagination, and 2 of the greatest friends a dog could have in Charlie and Woodstock.

8. What is your favorite restaurant?

Texas Roadhouse

9. How do you define success?

Life is a set of goals put forth by defining a personal mission statement. If you can make an honest personal mission statement and you achieve the tasks that support that goal, then your life is a success. Never let anyone else define your success.
10. If you could have any job for just one day, what would it be?

Professional Soccer Player
11. What three traits define who you are?
Loyal, Honest, Personable
12. Before working at MiTek Corporation, what was the most unusual or interesting job you've ever had?

I worked as a contractor for the USDA on their Newcastle Disease Taskforce. I would receive calls then drive all over the state of Arizona and swab the 'derriere' of any and every type of bird, chicken, turkey, etc. and send the swabs to a regional laboratory.
13. What is the first thing you would buy if you won the lottery?

A bunch of land to plot down a cabin in the middle of.
14. What is an ability you wish you had?

Wood or metal working. I have wonderful ideas that I can never bring to life because I just do not possess that ability to measure and cut.
15. What do you like to do in your spare time?

Hike, land navigation, plotting waypoints.
16. Tell us something about yourself that would surprise us.

I am a novice (beginner) doomsday prepper.
17. If you were stuck on an island what three things would you bring?

Satellite Phone, Solar Charger, Fishing Pole
18. If you had your own late night talk show, who would you invite as your first guest and why?

Mark Levin – I would pick his brain as a Constitutional Scholar and Lawyer to get to the nitty-gritty of what the intentions of the Founding Fathers were.
19. What's the weirdest thing you've ever eaten?

Either snake or camel
20. You have to sing karaoke, what song do you pick?

"Everybody Knows" - Leonard Cohen