In our series of "20 Questions" blog posts, we'll dive into the minds of the partners within our company. Sometimes, you'll learn more about the people you may already know, and others, you'll be introduced to the people behind the scenes that you may have never met before.
We're going inside the minds of the people that make it happen. Day in and day out, they are extraordinary people creating innovative solutions, making life easy for our customers, and providing the integrity and dependability our company is built upon.
6th Edition:
Brad Williams
Technical Trainer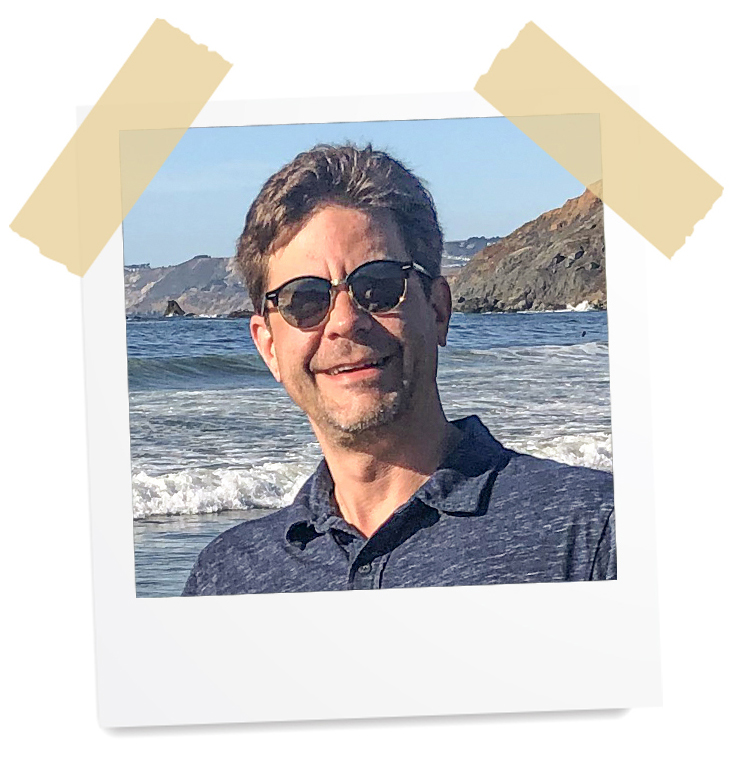 Brad is a veteran of the U.S. Navy where he was a Fire Controllman 3rd Class and Weapons Control Officer on the USS Jarrett (FFG33) station out of Long Beach, CA. He was active military for 4 years during the Persian Gulf War. Brad had worked for IED for 2 years prior to MiTek's acquisition of the company and another 11 years since then, including the merger with Atlas Sound to become AtlasIED, and continues to work from the original IED offices in Louisville, KY. MiTek Corporation is the parent company of AtlasIED and MTX Audio.


1. What is your role at MiTek Corporation?

Located in the Louisville, Kentucky office, I had been assisting the sales department with complicated system designs and project planning. But recently, I transitioned into the training role as our long-standing Technical Training Manager, John Loser, switched roles to become Validation Lead in December of 2019.
2. What do you like most about working at MiTek Corporation?
I particularly enjoy the technology and audio fields and having an opportunity to work for an industry leader is exciting. Working with a great group of people that are like-minded and focused on excellence is a great environment to spend so much of every day. I must admit though, it is the paycheck that keeps me coming back year after year. In that respect, I believe my growth has advanced past where it would have if I worked with any other manufacturer in the industry.
3. How has MiTek Corporation changed since you first started?
MiTek acquired IED in 2008 after I had been here a few years. I have seen a lot of changes through the merger of Atlas Sound with IED to become AtlasIED. We have advanced technologically in keeping up with the industry changes. Recent additions of engineering resources and facilities indicates an exciting future is just around the next corner. Change is good as long as we keep an eye on where we came from, and I believe we do a good job with that.
4. What is the one thing, you can't live without?
Family. My family is my support network and my priority.
5. What's the best piece of advice you've ever been given?
"There is nothing you can't do." My mother repeated this to me growing up and I have taken it to heart.
6. What did you want to be when you were growing up?

A pilot. I went so far as to take flight instruction and even took a solo flight or two.
7. What does a typical day look like for you?
Dogs, coffee, shower, drive, office, lunch, dogs, office, drive, home, dogs, coffee, food, margarita, dogs, tv, bed. The "office" sections above are left intentionally vague. There is no typical day in the office. I may be helping sales with a design, teaching a seminar, solving a technical support issue, working with engineering on a new product concept, or planning a trip to a customer's facility. I enjoy helping people and I get a lot of chances to do that in my daily office time.
8. What is your favorite restaurant?
My favorite "go to" place is called Noosh Nosh in Louisville. The owner and chef, Anoosh Shariat, is a wonderful man and great chef. Here, they offer a wide variety of very well prepared but basic dishes. From hand tossed pizza to fish and chips and a burger to die for, it's all good. The atmosphere is a busy, bright, and open space with great personal service and wonderful cocktail, beer, and wine offerings.
9. How do you define success?
Measured steps towards a positive outcome
10. If you could have any job for just one day, what would it be?

Speaker of the House
11. What three traits define who you are?
Joyful, Loyal, Helpful
12. What is on your bucket list?
Italy, Australia, Fiji, Peru… Basically, any exotic travel destinations.
13. Before working at MiTek Corporation, what was the most unusual or interesting job you've ever had?
I was a Weapons Control Officer on a U.S. Navy Frigate. The USS Jarrett (FFG33) out of Long Beach, CA was my home for a little over 2 years. Prior to deployment to the Persian Gulf during Desert Storm, I requested and was offered training for this position. After a very difficult yet successful period of training and evaluation, I became the only E4 in the entire US Navy to hold this qualification. (see #5 above). As Weapons Control Officer, I was in charge of accurate deployment of the entire ship's arsenal of weapons including surface to air missiles, harpoon guided missiles, 3 inch rapid fire cannon, torpedoes, and more! Not bad for a 23-year-old dude.
14. What is the first thing you would buy if you won the lottery?

Start a scholarship fund.
15. What do you like to do in your spare time?

Roast coffee and home improvements.
16. Tell us something about yourself that would surprise us.

I roast and sell my own fresh coffee beans. I have a small but commercial coffee roaster in a separate room in my house. If you would like to purchase some, feel free to drop me a note.
17. What is the best vacation spot you've been to?

Penang Island in Malaysia. Everyone here is on vacation and the vibe is so chill. Beautiful beaches and cheap drinks and food.
18. What's the weirdest thing you've ever eaten?

Chicken Livers. I am not too adventurous when it comes to food.
19. If you could bring back any fashion trend, what would it be?

Top Hats
20. You have to sing karaoke, what song do you pick?

"Let it Be"